Linking to pages and resources on this site is encouraged, but the links MUST be placed on a publically-accessible page. Placing links behind any form of login or access restriction is strictly forbidden.
Old photos - mostly landscape

These are very old photos from the days when recordable CDs did not exist, and a scanner looked like this: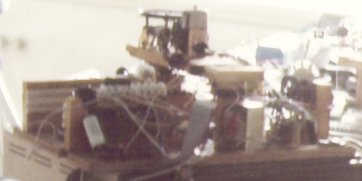 In those days, processing labs did not have their own scanners, or CD burners for that matter (because they didn't exist), and so could not burn a CD containing scans of the photos, which is how I got my other photos on the computer. These photos, on the other hand, have been scanned in off old and in some cases a bit discoloured or faded prints. Also, the scanner wasn't totally brilliant (although it was a bit more modern than the one pictured above). I have tried to enhance them a bit but they're still a bit on the manky side. Sorry about that.

Click on the picture of your choice for a larger version.




Back to pictures index

Be kind to pigeons