Diana hysteria


Here is a message to all tabloid newspapers: SHUT THE FUCK UP ABOUT PRINCESS SODDING DIANA. I'm sick to the fucking bollocks of hearing fuckwits bang on about bloody Diana Diana Diana all the sodding time. It was fucking years ago she died. It was the same year Tony Blair got into power. Yet we hear more shit about Diana than we've had shit generated by Blair's government. There must have been more column inches about Diana than about the Iraq war, ID cards, the NHS, transport and the chav problem combined.

AND IT'S ALL SHITE. The driver was a dick. He was pissed up. He drove the car at a speed beyond his drunken capabilities and spun out into a fucking pillar. AND THAT'S ALL THERE IS TO IT. Stupid fucking conspiracy theories based on absolutely sod all just betray the stupidity and irrationality of far too many people. What are they on now, switched blood samples or something? Ever considered the possibility that someone might simply have cocked the labels up? There's more fucking bollocks talked about Diana than there is about NASA faking the moon landings. Really there is. Just look at the number of hits off a Google search for "diana death" (8,590,000 at the time of writing) compared to what you get for "NASA faked moon landings" (543,000 a.t.o.w). I live in a world full of hysterical fuckwits. It makes me despair, it really does.

Oh, and let's not forget the rampant hypocrisy of both press and people, who were quite happy to slag her off left right and centre before she was dead, then unanimously start up with the fucking crocodile tears as soon as she snuffed it.

SHE DIED EIGHT SODDING YEARS AGO SO SHUT THE FUCK UP SPOUTING SHITE, STOP INVENTING THIS STUPID CONSPIRACY BOLLOCKS, AND FIND SOMETHING CURRENT TO WRITE ABOUT.

If anyone reading this should happen to be a hysterical fuckwit themselves, you're probably pretty horrified by now. So you'd better not look at any of these sites...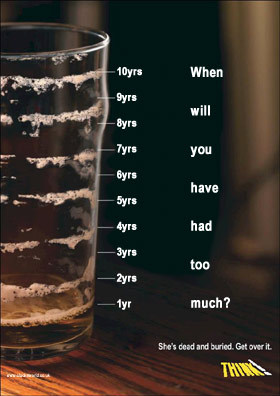 Back to Crap Stuff


Back to Pigeon's Nest


Be kind to pigeons